Businesses in today's fast paced I.T. environments have continued to experience massive data growth as they strive to catch with emerging technologies for efficient running of their critical business functions. Most businesses have been forced to seek alternative methods that will address managing this explosive growth of data and the same time providing for business continuity. Some of these businesses have been reacting to these needs through conventional direct-attached storage approach which has resulted to numerous storage subsystems, often from different vendors. Given that scenario, customers inevitably experience storage infrastructures that are difficult to manage, ineffective at scaling, costly, and most importantly, do not keep pace with the growing quality of service (QoS) requirements posed by application servers which includes capacity, performance and availability.
Our customized solutions solves many of the problems businesses face in environments where data growth is outpacing the capabilities of traditional direct attached storage solutions. The following are key benefits derived from storage consolidation relative to management efficiency, cost savings, and the appropriate level of QoS for application servers.
Centralized management – a single interface can be used to manage the entire storage pool.
Increased management efficiency – storage administrators can manage 10 to 20 times the capacity per person than previously possible in DAS environments.
Storage investment spread across multiple servers – properly designed storage consolidation architecture could support literally hundreds of heterogeneous servers simultaneously sharing the capacity of one or more storage subsystems.
High capacity utilization – capacity can be allocated to specific servers on an as needed basis, drawing from a pool of storage. Storage consolidation architectures can achieve upwards of 80 percent capacity utilization, compared to 25 to 30 percent utilization commonly found in DAS environments.
Reduced administration costs – fewer storage administrators are required to manage a growing storage environment, resulting in direct cost savings when calculating the total cost of ownership (TCO).
Meet quality of service requirements – Because storage consolidation architectures justify using industry-leading technologies, high availability,performance, and capacity can be designed into those architectures to ensure that application server requirements are met.
Compfix can work with you in implementing the best strategy that suits your data management needs, from in-house to off-site data consolidation, backup and recovery needs.
Enterprises, regardless of size, are increasingly realizing that their computer systems are vulnerable to as many security threats from within the company as from without. These insider threats lead to security loopholes created out of user ignorance and malicious intent with unauthorized access, leading to loss of data confidentiality, bandwidth abuse, and more. Outsider threats such as spyware, phishing, and pharming are targeting individual users to carry out attacks from within the enterprise. In addition, there is increasing regulatory pressure to secure sensitive data, such as customer information, from threats such as a blended attack that targets a vulnerable user or IP address in an attempt to gain control of a client machine and access the corporate database or perpetuate an attack. Indeed, traditional network security has focused on authenticating and governing IP addresses without necessarily concerning itself with the identity of the user behind the address. Today's rapidly evolving threat environment, however, calls for a new security paradigm identity based security integrated with a unified threat management (UTM) appliance at the gateway security level and endpoint data protection.
Our network security solutions can help you cost-effectively identify and protect your organization's critical data from internal and external threats, offering adaptable solutions for;
Content & Application Filtering
Anti-Virus & Anti-Spyware
Anti-Spam
Intrusion Prevention System
Data Leakage Prevention
IM Management & Control
Layer 7 Visibility
Bandwidth Management
Multiple Link Management
Network data loss prevention
Endpoint encryption
Endpoint data loss prevention
Our solutions allows the IT Managers/ Network admins to manage their enterprise from a single location hence minizing your total cost of ownership and administration.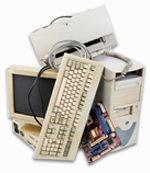 The secure disposal of IT equipment is a significant concern for CIOs and IT managers. Data stored on disk drives containing medical files with patient social security numbers, customer financial transaction records or business trade secrets and software code must be securely managed from the time it is created until it is destroyed. When computer and storage systems reach end-of-life and are taken out-of-service, the data stored on the disk drives in these devices must be securely, completely and permanently removed from the drive to ensure that proprietary and sensitive information doesn't get into the wrong hands.

When you erase a file on your computer, the actual data in the file is not overwritten. The space utilized by that file is simply marked as "free" for use by other data. Those little bits of magnetic media that store 0′s and 1′s are a bit more complex, however. With sensitive and sophisticated equipment, it is theoretically possible to recover data even after it has been written over.
Why is Permanent Data Erasure Necessary?

An organization's most sensitive information and intellectual property are often stored on hard drives
Sensitive information that falls into the wrong hands can lead to loss of business, property, or reputation or lead to civil and criminal liability
Your electronically stored data is likely to include many files that you would not want accessed or viewed by un authorized people within and outside your
Simply deleting data from a hard drive does not mean that the data is gone forever
Regulatory requirements for data protection and customer privacy demand complete, well documented data removal
When do you require using permanent data erasure?

When donating PCs to other organizations for re-use
When disposing used PCs and hard drives
When transferring a PC from one user to another
The method to securely erase data is to write over the same physical spot on the hard disk multiple times with different patterns, effectively obliterating the magnetic signatures of the data which was once there. Compfix data erasure solutions utilize a series of advanced, defense industry-rated and approved algorithms to completely and permanently erase any and all data from a disk drive.

Compfix Data Virtual Infrastructure Service (Compfix Data VIS)

Today many business owners face material capital expenditure constraints that prevent the procurement of additional IT infrastructure to meet the rapidly increasing demands of business. Compfix VIS is a real-world cloud computing solution designed for businesses that have rigorous uptime requirements but don't necessarily have the capital or time to build additional IT capacity themselves.
Compfix Data secure virtual environments offer high availability and the ability to dynamically expand and contract for production or development environments, or for disaster recovery.
Compfix Data VIS is ideal for businesses that:
Require a flexible deployment architecture that scales up and down
Real time monitoring of regulatory compliance
Must provide 100% uptime to their customers
Need 24x7x365 monitoring of mission-critical applications and network systems
Are interested in a more affordable but equally robust IT disaster recovery solution
As a flexible, scalable managed service featuring robust IT Infrastructure that includes fully managed servers, routers, firewalls, and data storage devices, Compfix Data VIS provides businesses a robust Virtual Infrastructure while alleviating the cost and resource burden that the typical in-house IT department demands.
Benefits of Compfix Data Virutual Ifrastructure service
Affordable services
Rapid deployment
Dynamic and scalable cloud computing capacity to meet your current, seasonal, and future needs
Automatic local failover and redundancy
Ability to scale without investing in costly infrastructure ("a pay-as-you-grow" model)
24x7x365 technical support services including management, monitoring, and support by virtualization experts
Smooth, rapid upgrades with minimum service disruptions
Analytics that calculate return on investment (ROI) when migrating from your current hosting provider or datacenter to Compfix Data VIS
A fully-redundant and integrated IT disaster recovery solution
Support for various compliance and regulatory standards with pre-configured environments